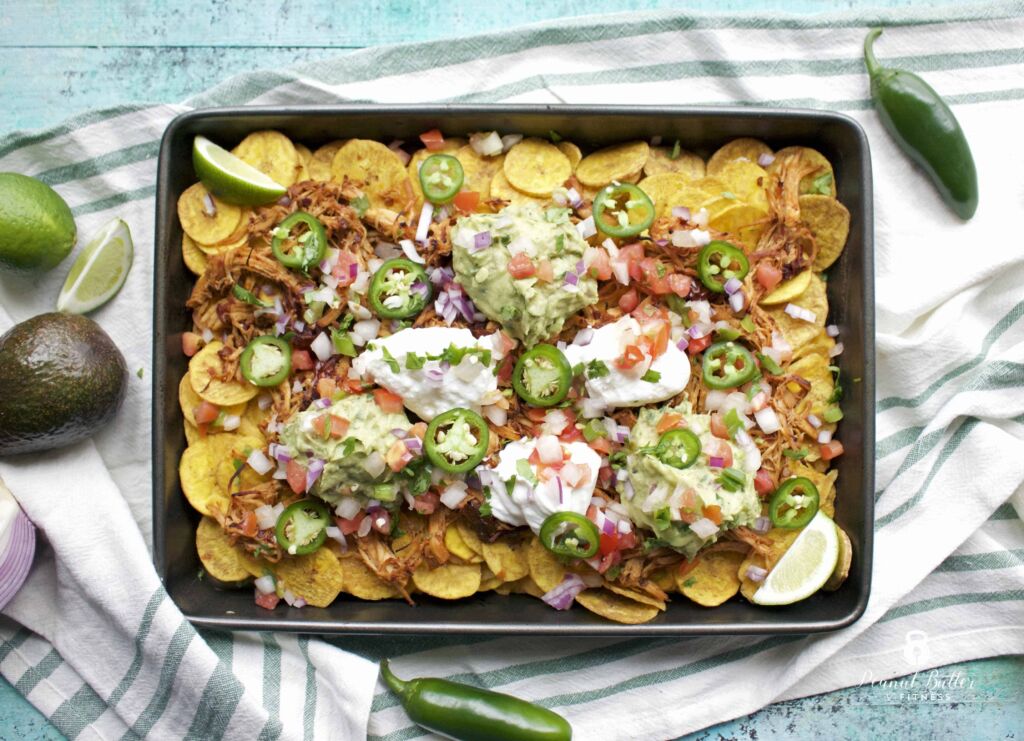 Are you ready to take your snacking game to the next level? Brace yourself for a flavour explosion with our Zed Snack Attack Plantain Crisps Nachos! This creative twist on traditional nachos will not only satisfy your taste buds but also elevate your snack-time experience.
Ingredients:
1 bag of Zed Snack Attack Plantain Crisps.
1 cup of shredded cheddar cheese.
1/2 cup of diced tomatoes.
1/4 cup of diced red onions.
1/4 cup of sliced black olives.
1/4 cup of sliced jalapeños (for a spicy kick).
1/2 cup of fresh guacamole.
1/2 cup of sour cream.
Fresh cilantro leaves for garnish.
Lime wedges for a zesty finish.
Instructions:
Step 1: Create the Crispy Base
Preheat your oven to 175°C.
Arrange a layer of Zed Snack Attack Plantain Crisps on an oven-safe platter or baking sheet.
Step 2: Layer on the Cheese
Sprinkle the shredded cheddar cheese evenly over the plantain crisps, ensuring each crisp gets a generous coating.
Step 3: Add the Toppings
Scatter the diced tomatoes, red onions, black olives, and sliced jalapeños over the cheese-covered crisps. Feel free to adjust the amount of jalapeños based on your spice tolerance.
Step 4: Bake to Perfection
Place the platter or baking sheet in the preheated oven for about 5-7 minutes or until the cheese is melted and bubbly.
Step 5: Finish with Freshness
Carefully remove the nachos from the oven and let them cool slightly.
Dollop spoonfuls of fresh guacamole and sour cream over the cheesy, veggie-covered crisps.
Step 6: Garnish and Serve
Sprinkle the nachos with fresh cilantro leaves for a burst of color and a refreshing aroma.
Serve your Plantain Crisps Nachos with lime wedges on the side for a zesty finish. Squeeze the lime over the nachos just before devouring for an extra layer of flavor.
Step 7: Dig In and Enjoy
Grab a crisp, loaded with cheesy goodness and a medley of toppings, and take that satisfying crunch. The combination of the slightly sweet plantain crisps, gooey cheese, and fresh, zesty toppings will transport your taste buds to nacho paradise.
These Zed Snack Attack Plantain Crisps Nachos are perfect for game-day gatherings, movie nights, or whenever you're craving a snack that's a little bit extraordinary. The fusion of textures and flavors in every bite will make this recipe a crowd-pleaser and a go-to favorite for years to come. So, go ahead, embrace the crunch, and savor the mouthwatering experience!