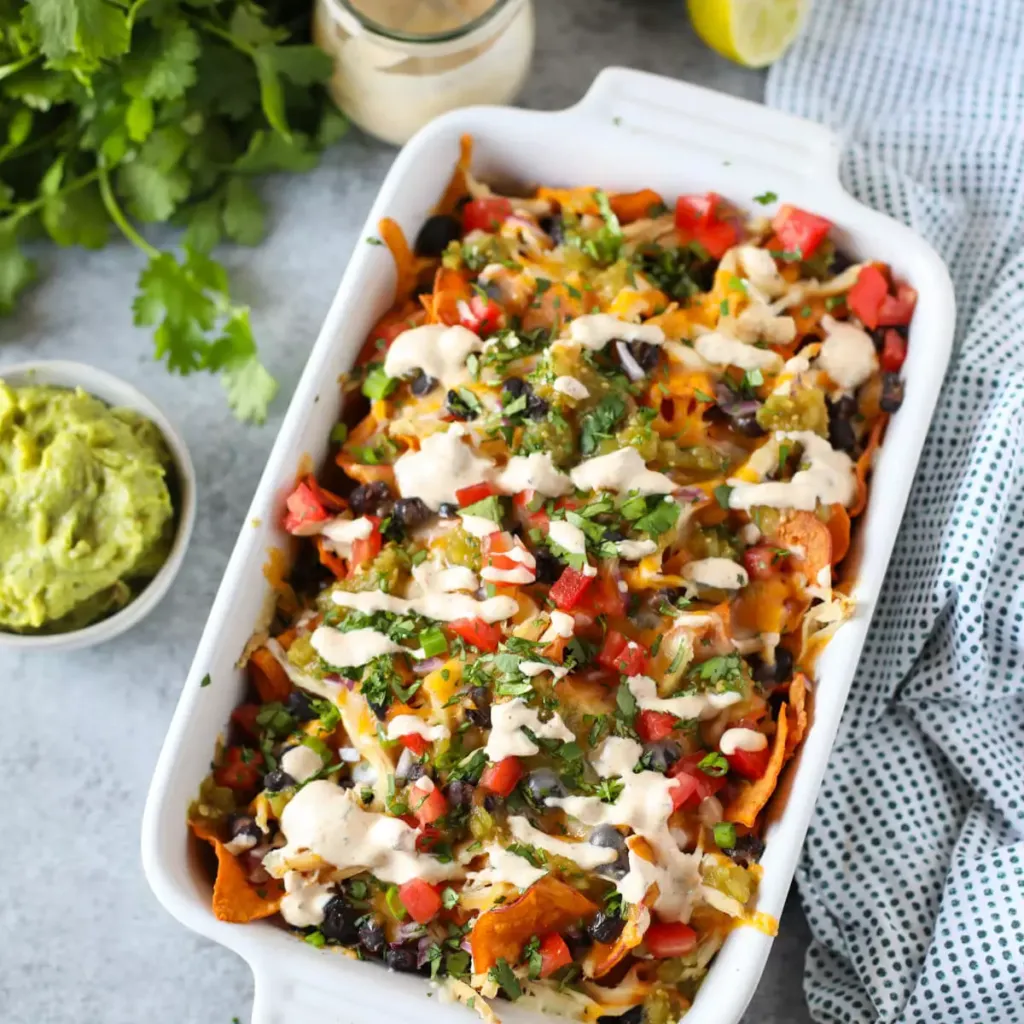 Looking to add a burst of color and flavor to your plate? Our Sweet Potato Crisps Veggie Medley is here to brighten up your mealtime! With the natural sweetness of sweet potato crisps and a colorful mix of veggies, this dish is not only a delightful side but also a guilt-free snack that you'll keep coming back to.
Ingredients:
2 cups of sweet potato crisps
1 red bell pepper, thinly sliced
1 yellow bell pepper, thinly sliced
1 zucchini, thinly sliced
1 red onion, thinly sliced
2 tablespoons of olive oil
1 teaspoon of dried thyme
Salt and pepper to taste
Fresh parsley or basil leaves for garnish
Instructions:
Step 1: Preheat and Prep
Preheat your oven to 425°F (220°C) and line a baking sheet with parchment paper for easy cleanup.
Step 2: Combine Veggies and Sweet Potato Crisps 2. In a large mixing bowl, combine the sweet potato crisps, thinly sliced red and yellow bell peppers, zucchini, and red onion.
Step 3: Drizzle with Olive Oil 3. Drizzle the olive oil over the veggie and crisps mixture. Make sure everything gets a light and even coating.
Step 4: Season and Toss 4. Sprinkle dried thyme, salt, and pepper over the veggies and crisps. Give it all a good toss to ensure the seasoning is evenly distributed.
Step 5: Arrange on Baking Sheet 5. Spread the veggie and crisps mixture onto the prepared baking sheet in a single layer. This ensures they roast evenly and get that delightful crispiness.
Step 6: Roast to Perfection 6. Place the baking sheet in the preheated oven and roast for approximately 20-25 minutes or until the sweet potato crisps are crispy and the veggies are tender and slightly caramelized.
Step 7: Garnish and Serve 7. Once out of the oven, transfer your Sweet Potato Crisps Veggie Medley to a serving platter. Garnish with fresh parsley or basil leaves for a pop of color and freshness.
Step 8: Dig In and Enjoy! 8. Whether you're serving this medley as a side dish or indulging in it as a wholesome snack, each bite will be a harmonious blend of flavors and textures. The sweet potato crisps add a delightful touch of sweetness to the savory roasted veggies, making it a crowd-pleasing dish for all occasions.
This Sweet Potato Crisps Veggie Medley not only offers a visual feast but also a mouthwatering experience that's both satisfying and nutritious. It's the perfect way to make your veggies more exciting and encourage everyone at the table to enjoy their greens with a touch of sweetness. So, fire up your oven, embrace the vibrant colors, and savor the taste of this delightful dish!