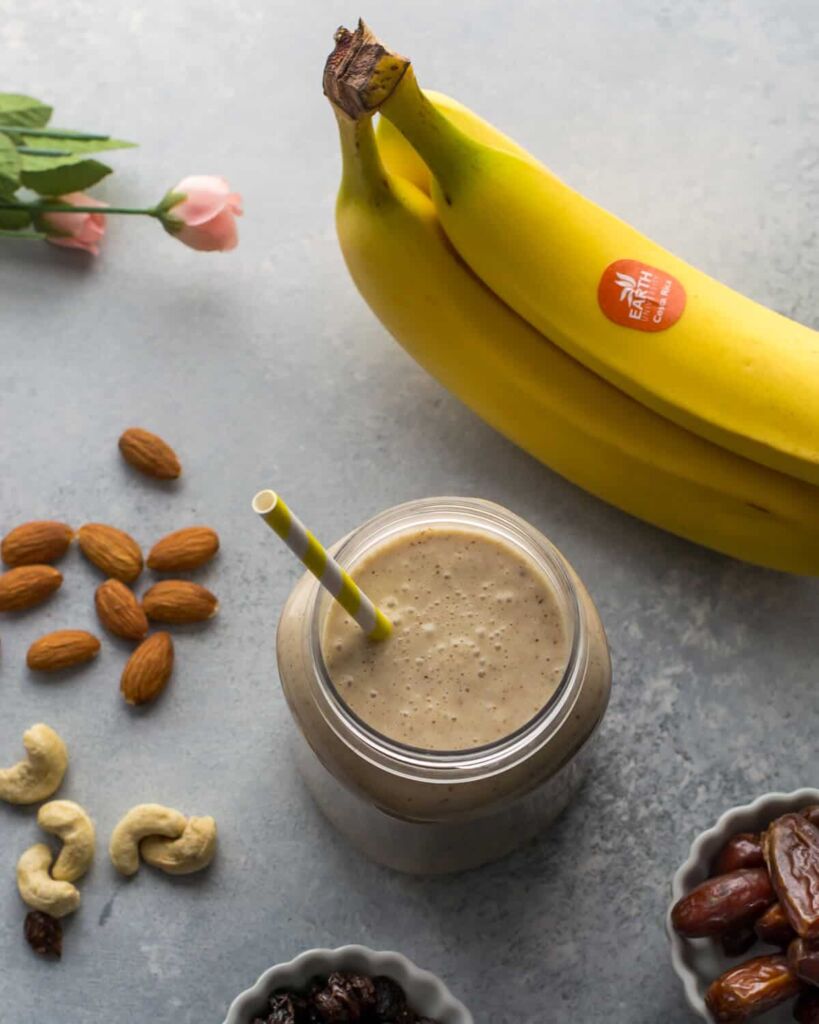 Start your day on a healthy note with Green Giraffe's Wholesome Mixed Dried Fruits and Nuts Smoothie. Packed with nutrients and natural sweetness, this smoothie is the perfect way to fuel your day.
Ingredients:
1/2 cup of mixed dried fruits (such as apricots, dates, and figs)
1/4 cup of mixed nuts (almonds, walnuts, and cashews)
1 ripe banana
1 cup of Greek yogurt
1/2 cup of almond milk
1 tablespoon of honey (optional)
Ice cubes (optional)
Instructions:
In a blender, combine mixed dried fruits, mixed nuts, banana, Greek yogurt, almond milk, and honey (if desired).
Blend until smooth and creamy. If the smoothie is too thick, you can add more almond milk to reach your desired consistency.
Add ice cubes if you prefer a colder smoothie.
Pour into a glass, garnish with a sprinkle of crushed nuts and dried fruits, and enjoy your wholesome mixed dried fruits and nuts smoothie!